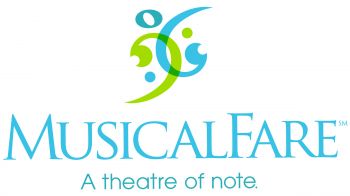 Leadership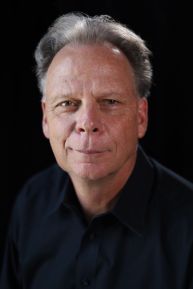 Leadership: Randall Kramer,
Artistic/Executive Director
Contact
Phone Number: 716.839.8540
Address: 4380 Main Street, Amherst, NY 14226 (in residence on the campus of Daemen College)
Mission Statement
MusicalFare Theatre is a not-for-profit professional musical theatre company dedicated to bringing quality musical theatre to Western New York, and to becoming a significant regional theatre with national prominence by developing and presenting new musicals, new versions of traditional musicals and area premieres. MusicalFare Theatre is in residence at Daemen College, but independently operated, and performs year-round at its intimate 136 seat theatre.
About MusicalFare
 "MusicalFare is (a) story of astounding success…Another cultural gem in the area's crown." 
The Buffalo News

 "If I could make one recommendation, it would be for the imaginative folks at MusicalFare Theatre."

 The Toronto Star

Currently entering its 33rd Season, MusicalFare Theatre has produced over 190 productions since its inception in 1990, entertaining over 500,000 people and employing over 1,100 local actors, musicians and designers. It has been nominated for 546 Artie Awards and has won 110, making it the most awarded musical theatre in Western New York. MusicalFare was the recipient of the Amherst Chamber of Commerce's "Commitment to Excellence" award for 2003. The economic impact of MusicalFare and its audiences was over 2 million dollars in the 2018/2019 season.
MusicalFare's 2009 world premiere production of AMERICAN RHAPSODY was covered by over 1100 online publications.  Its regional premiere production of BUDDY: THE BUDDY HOLLY STORY and world premiere production of BADA BING! BADA BOOM! were sold-out weeks before the end of their scheduled runs and its world premiere 2018 production of CHRISTMAS OVER THE TAVERN was sold out even before it opened.  MusicalFare's 2006 world premiere co-production of SAMMY & ME, with Ithaca's Hangar Theatre, drew critic's raves throughout New York State and was subsequently produced by The Alliance Theatre in Atlanta.
In addition to its over 200 regularly scheduled performances, MusicalFare Theatre has implemented and continues to develop programs and works that have directly affected Western New York's senior citizens (STORIES OF LIFE), suburban and urban relations (AVENUE X) and W.N.Y. architectural treasures (RENEWING WRIGHT).  MusicalFare's internship program with the University of Buffalo's Department of Theatre and Dance and Niagara University has allowed students to gain valuable professional experience in such productions as HAIR, JAMESTOWN GALS, SWEENEY TOOD, URINETOWN, SONG & DANCE, VIOLET and IN THE HEIGHTS.